My Name is Earl White, and I am a real estate attorney in New Jersey.
I have been an attorney since 2008. I solely practice real estate law, with a focus on purchase and sales. My career began as an associate at law firm, I served at the Office of the New Jersey Attorney General, and now manage my own law firm. I completed over a hundred-fifty transactions over the last six years.
I am a member of the Real Property sections of the New Jersey and American Bar Association, and an affiliate with the American Land and Title Association, North Central Jersey Association of Realtors, and Greater Bergen Association of Realtors. My community service includes working with clients through Essex County Legal Services.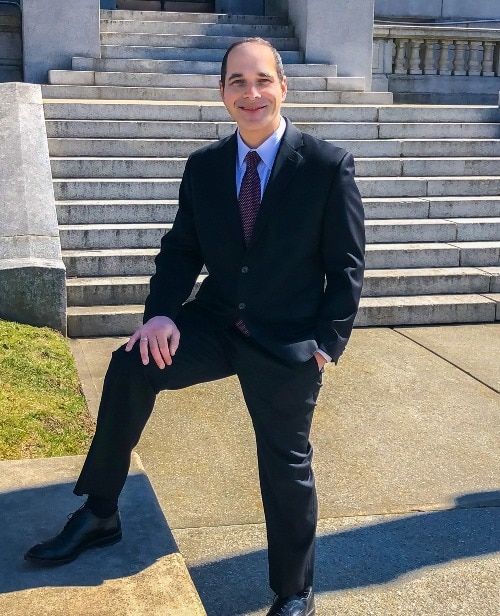 Legal Career
I was employed at Proskauer Rose LLP in New York and New Jersey from 2008 through 2014. Client-centered service was a core value at Proskauer. During my time at the firm, I learned the importance of dedication to client service.
I accepted a position at the Office of the New Jersey Attorney General after six years at Proskauer. From 2014 through 2017, I managed over seventy matters at a time working directly with clients. It was an honor to work collaboratively to help clients achieve their goals.
I have exclusively practiced real estate since 2017, hold a real estate license, and purchased my own investment properties. My service combines practical experience and the drive to be responsive and attentive to each client and colleague.
Professional Memberships and Education
Memberships are critical for real estate professionals. Organizations allow practitioners to stay current on laws, practices, and trends. Rules shift more than ever in today's environment.
I am a member of national and local professional groups. I stay current on state and national law through the Real Property sections of the New Jersey and American Bar Association. The American Land and Title Association, the premier organization on real estate settlement and title, creates the "best practices" for the most critical part of the transaction. I receive daily market updates from the North Central Jersey and Greater Bergen Association of Realtors.
My law degree was earned at the University of Pennsylvania. I majored in Philosophy and Economics, with a minor in psychology, at Rutgers University in New Brunswick.
Core Values and Service
Responsive. Real estate purchase and sales are fast-paced. Transactions move through attorney-review, inspection, mortgage and title commitments, closing, and post-closing. I am accessible to clients and colleagues to solve problems as they arise to maintain timelines.
Client-Centered. Client goals are at the center of my work. Buyers and sellers wish to close on-time, without undue stress, and protect their legal rights. I prioritize collegial relationships with each side of the transaction to foster a "win win" outcome. I am attentive and provide clients progress updates. You can connect with me each day.
Focused. My firm works only on real estate matters. As concerns arise, I either know the solution or the professional to contact. Focus increases problem solving. Since I serve one client base, I am familiar with their circumstance and needs, and tailor legal services accordingly.
Serving Others. Besides employment with Attorney General, I lead Rutgers Community Outreach and coached inner-city students in moot court. I volunteered in family matters, assisted disabled adults to obtain benefits, and work with Essex Legal Services.